Xtend™ Your Ventilator Capacity
We're proud to be introducing the Valence InVent Xtend™ – an adjustable valve enclosure and ventilator multiplexor for critical ventilator shortages. This ground-breaking, patent-pending device allows highly individualizable patient ventilator pressures for multiple patients sharing a single ventilator.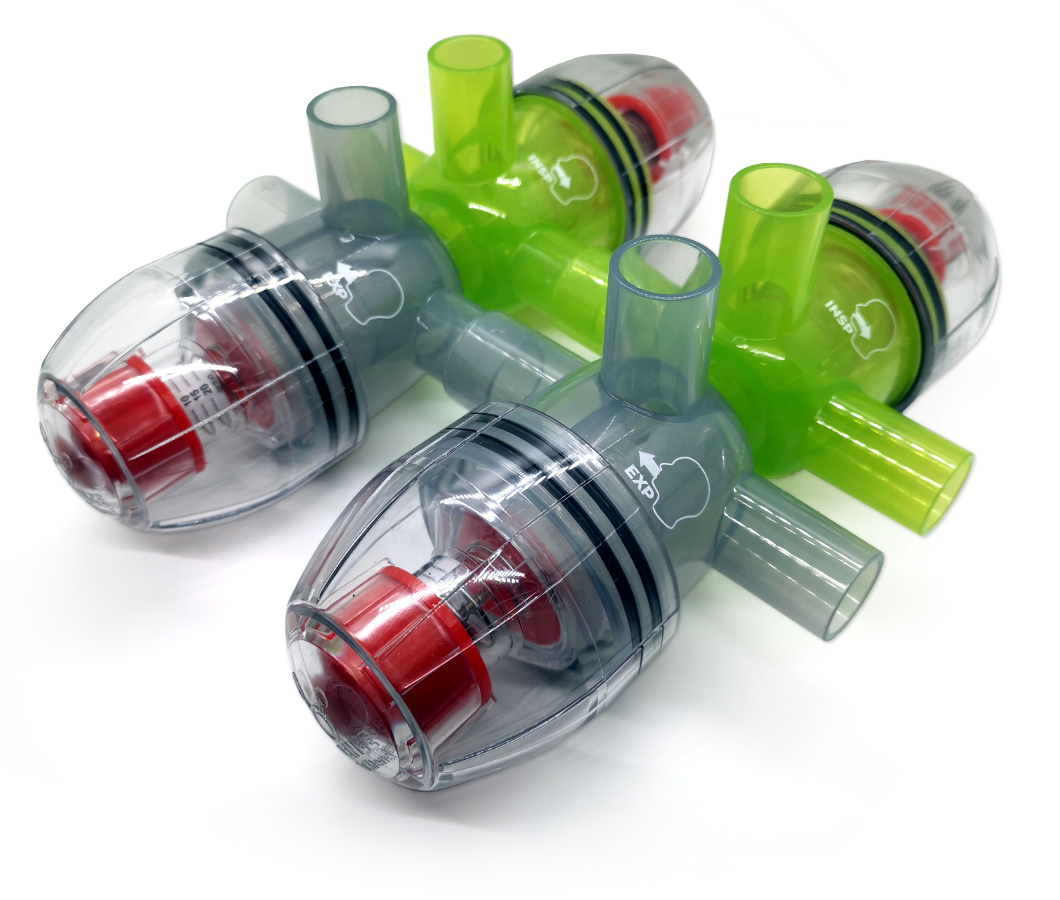 Benefits of Valence InVent Xtend™
When planning for disaster or pandemic ventilator shortages, the Valence InVent Xtend™ offers a lightweight, low cost solution perfect for hospitals, military organizations, and humanitarian relief agencies.
Compact & Lightweight
Valence InVent Xtend™'s compact, ultra-lightweight design is perfect for rapid deployment to temporarily expand ventilator supply when space and weight are at a premium.
Highly Cost-Effective
Over 500 times less expensive than a ventilator, the per-patient cost of the Valence InVent Xtend™ is by far the most acccessible solution for increasing ventilator capacity during critical healthcare shortages.
Patent-Pending Innovation
Our ground-breaking, patent-pending components are multifunction and have been painstakingly designed for easy setup and control of multiplexing ventilator systems.
Award-Winning Design Excellence
The innovation & design excellence of the Valence InVent Xtend™ has been recognized with multiple prestigious product design awards and honors. Notably, these include the 2021 Red Dot Design Award as well as the 2021 International Design Excellence Award. The device is currently on display in the Red Dot Design Museum in Essen, Germany and will be featured in the Henry Ford Museum of American Innovation.